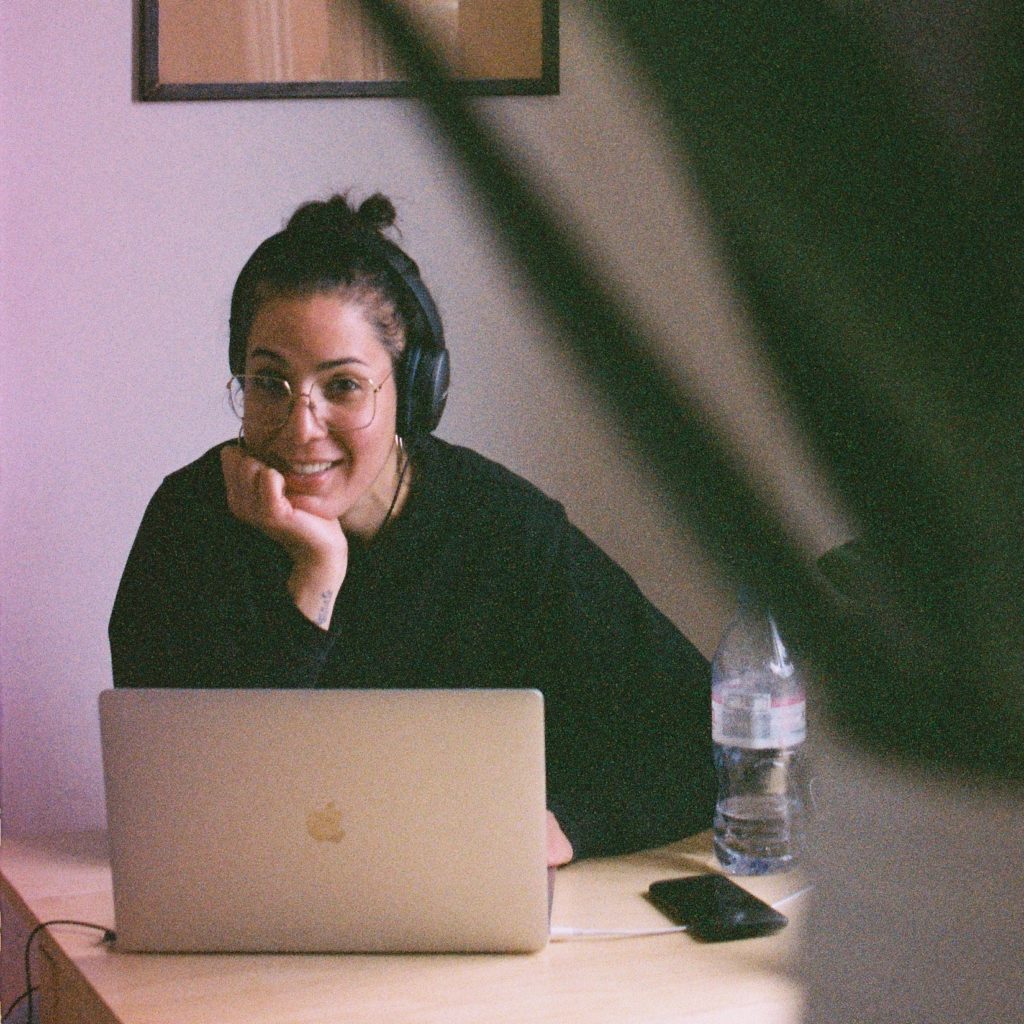 Let me introduce myself…
My name is Sara. But many friends call me la Mygale (the tarantula). And my capoeira friends call me Fominha (the hungry one). I believe those two names fit me quite well as I'm definitely a gourmande and a (tall) person who likes to network and connect (big spider/web: now you get it, right? I'm not that scary 😉 ).
I'm a 37 year-old French woman. My dad came from Tunisia and my mum is a French woman with her roots coming from the rural Corrèze. I grew up in the amazing and very diverse suburb of Paris called Seine-Saint-Denis. Almost 10 years ago I have decided to move to Amsterdam (the Netherlands) and I finally settled in the great and also very diverse district of Bijlmer.
My passions
For 15 years, I have been passionate about Jamaican music in general and the sound-system culture in particular. It led me to assist artists with their career development with digital marketing, initially via MySpace and later social medias. In 2008, I created my own online platform to promote new talents (lamygale.com). 5 years later, I worked for the YouTube channel SoundAddictTV, filming and creating content such as video reports and conducting personal interviews. Those various experiences allowed me to build up a solid network with sound-systems, artists and promoters in the reggae industry.
A couple of years ago, I fell in love with the Afro-Brazilian martial art called capoeira. It quickly became more than just a sport practice for me. I feel being part of a large and international community with a rich historical & cultural legacy that I find fascinating. I can mirror many aspects of the 2 cultures: after all, they both originated as rebellious fights against oppression (slavery, colonization). The way energy is circulating in a roda of capoeira reminded me of sound-systems. I thrive in capoeira festivals like I did in music festivals around the world.
I am fulfilled, even in my interest for languages as I even picked up the Portuguese language along the way.
Oh and no I haven't visited Brazil yet but I'm really looking forward to go one day…
I love to travel, discover new cultures and meet people. At home, I AirBnB-ed my guest-room. When I drive, I car-pool. I love travelling through Europe (from Scandinavia to the Mediterranean sea). I try to visit my family in Tunisia frequently. I happened to visit Asia once and would love to go back ( Japan ♥ & Taiwan ♥). And I did many trips to visit some Caribbean islands (Jamaica, Martinique, Guadeloupe and my personal favorite, the little island with 365 rivers: Dominica ♥).
Work, work, work, work, work, work
I started with waitress or sales jobs after high-school and moved to office jobs working as a personal or team assistant. After 3 years working as a project manager, I decided to embrace my logical mind (my mum was a maths teacher) so I went back to school to learn web development. I spent 3 amazing years as a Flash developer (R.I.P. Adobe Flash) at Marcel (creative & interactive agency part of Publicis). In the Netherlands, I first produced and developed TV apps at Liberty Global, an international TV and broadband company for 6 years. Then, I worked on music, video and sports metadata at Gracenote and later as a social media manager at Talpa Networks. I am currently the marketing event coordinator of enviolo where I am in charge of all marketing events and the company's social presence among other things.
I have built a strong and versatile profile working as project manager, producer and developer. I'm a natural problem-solver and a process guru with an analytical mind. Those skills combined with my positive approach allow me to be a proactive critical force. Proficient at following a project through end to end, I perform well both independently and as part of a team. I am a very well-organized person who can perform effectively in a high-pressure working environment. I combine a conscientious approach to detail with a dedicated respect for deadlines. I am a highly motivated, enthusiastic, and resourceful individual who possesses excellent interpersonal skills and a great team spirit. I also love to teach and share my knowledge and experience.
Interests
My range of interests is very wide… I love modern & street art. I'm a sneakers lover (Air Max 1 ♥). I'm interested in design, advertising, digital media. I am an avid podcast listener and through this media and my readings, I learned a lot about societal questions, politics and discriminations. By living curiously, I see myself as a self-taught learner with a socio-cultural anthropological approach.
I love a good conversation and I'm always overflowing with tips.
My secret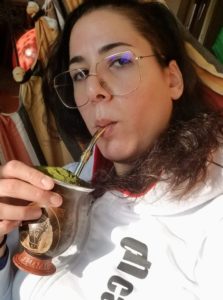 Let me share my personal secret on how I get to do all this:
intermittent fasting & mate drinking give me superpowers!